Greenworks | Certified Aborist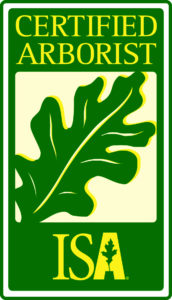 Certified Arborists are individuals who have achieved a level of knowledge in the art and science of tree care through experience and by passing a comprehensive examination developed by some of the nation's leading experts on tree care. Certified Arborists must also continue their education to maintain their certification and adhere to a Code of Ethics. Therefore, they are more likely to be up to date on the latest techniques in arboriculture.
Becoming an ISA Certified Arborist is a voluntary process through which individuals can measure their knowledge and competence required to provide proper tree care. ISA Certification is not government-sponsored or government-endorsed; it is administered by the International Society of Arboriculture as a way for tree care professionals to demonstrate their commitment to the profession and the industry.